About Us
Location
Utah
The name "Utah" comes from the Native American "Ute" tribe and means people of the mountains.
Utah has a lot to offer to those in search of untamed wilderness or adventure. It has five majestic national parks, which are Arches, Bryce Canyon, Canyonlands, Capitol Reef and Zion. Located in Arches, Landscape Arch, which is 291 feet from one end to the other and rises about 100 feet above the ground, is a natural wonder to behold, along with many other impressive rock formations. The southeastern part of the state is snaked with challenging mountain biking trails. Slickrock, a world famous trail, presents a challenge even to experienced riders.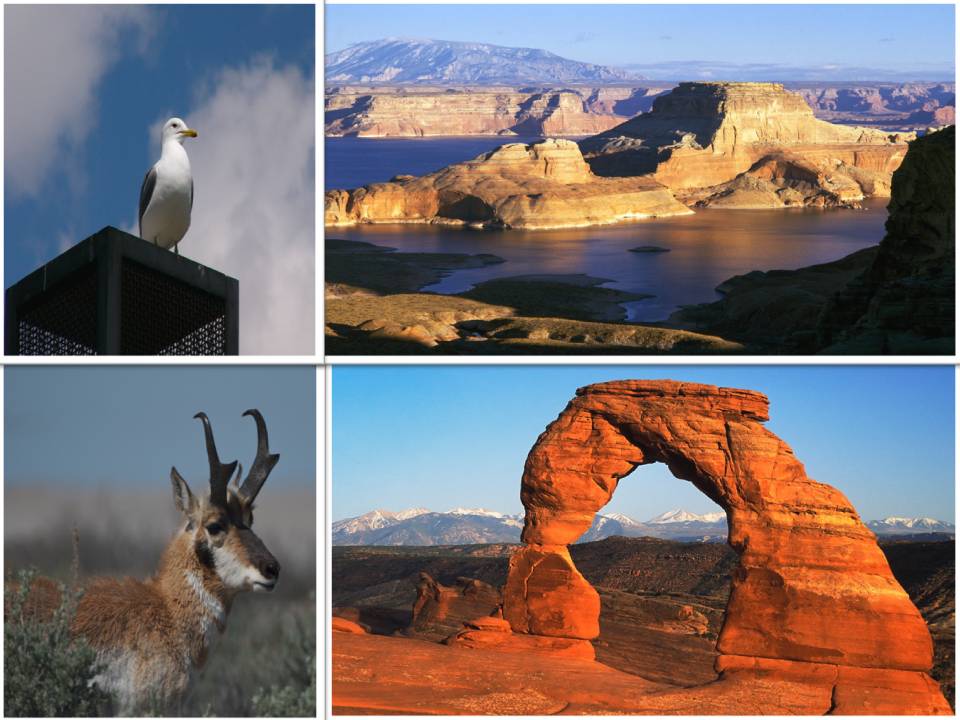 From top-left:California Gull - Utah state bird, bottom-right: Rockey Mountain Elk - Utah State Animal, top-right: Glen Canyon - National Park, bottom-right: Arches National Park.